What a fun summer it has been and there is still more to come! We started off by attending the national dance competition for Step Up 2 Dance and brought home numerous awards and trophies! While at the competition, the girls also had an opportunity to attend master classes with a group of really great teachers!
We also enjoyed 3 weeks of summer camp…Ballerina/Princess, Jazzy/Tumble and Do You Think You Can Dance Camp! The students just could not get enough of summer camp! Keep that in mind moms for next year! Everyone who attended one week wished they had signed up for more! We had so many enthusiastic helpers and even our recent graduates came back to teach! The students enjoyed dancing, dress up, arts and craft projects and even a little performance at the end of Do You Think You Can Dance Camp! Can't wait until next summer! We have more great ideas!
Our slogan is Do What You Love and Love What You Do! We really do and hope it shows! Remember to register for fall classes at www.APAASalem.com classes are already starting to fill up!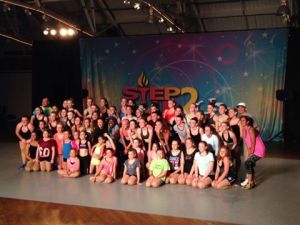 Master Classes at Step Up 2 Dance!